Jordan Mitchell and Rashad Coulter clash at BYB 17: Brawl at Rock Hill on May 13th. This contest transpires at Rock Hill Sports & Event Center in Rock Hill, South Carolina.
Mitchell looks to rebound from falling short to Tony Lopez in the first-ever BYB Extreme heavyweight title fight at BYB X: Biloxi Brawl.
The pugilistic proceedings broadcast on combatcast.tv/byb and the show will kick-off at 7 PM EST.
Mitchell spoke with Dylan Bowker of Bare Knuckle News before this contest. Excerpts from the chat are below.
Jordan Mitchell
This return at BYB 17 marks just shy of one year away from competing in the sport of bare-knuckle boxing. How does it feel to be returning to BYB Extreme for this fight?
"Man it feels good because I mean, I've been trying to come back for a while now. I needed to redeem myself because I don't like how the last fight ended. So you know it feels real good to be back and get to show what I can really do in the Mighty Trigon."
BYB Extreme
Was there something you specifically wanted to redeem from your last bare-knuckle boxing bout at BYB 10 last May?
"Yeah, man, because a lot of people like they gave up on me. I feel like a lot of people did give up on me because I mean, everybody was talking about me before and now everybody just forgot. Like I said, everybody forgot about me. With the Tony (Lopez) fight I mean, a lot of people didn't give me; how should I explain it? Some people talked bad about me. They really didn't know what happened in there. I mean my nose got broke. That first punch he hit me with, it broke my nose."
Jordan Mitchell continued, "I couldn't breathe the whole fight. So you know it's just; everybody keep saying oh, he's out of shape. He don't want to take this serious. I've been taking it serious. I did fight with a lot of emotion, I would take that back. But I was ready to go, you know what I'm saying? I feel like I was in shape for a good four or five rounds I could have went. But after my nose got broke, I couldn't adapt to it. I just gave up. So I really just need to get back in there and show everybody what I'm really made of."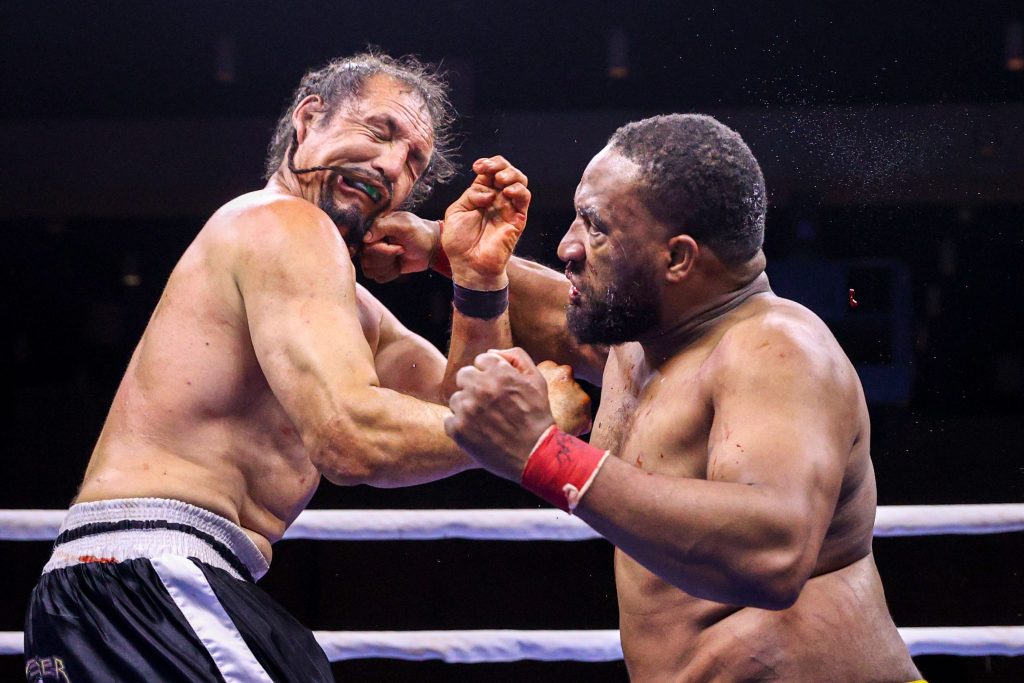 Jordan Mitchell vs Rashad Coulter
Could this Coulter fight serve to get you back into those title contender conversations?
"Yeah, of course. I hope it puts me back in line for a title shot. I mean he's fought in the UFC, his name is out there. So with a convincing win, I hope I do get (DJ) Linderman next. But if I don't get Linderman next, I got my eye on somebody. So I'm not going to say it yet until after I win. But then after that, I want to at least win the heavyweight title. Then go drop down to cruiserweight, then drop down one more, and get three belts. So that's my goal."
BYB 17
You were in one of the first BYB Extreme fights that Coulter ever saw. He gave credit to your heart and finishing ability but respectfully, feels he is the better fighter and has the bigger heart. What are your thoughts on that characterization from him?
"I mean I've been in the game longer than him. I've got more experience. If he's going by saying he got more heart than me by just that one fight then he ain't seen me fight. So I mean, it's nothing. People got opinions, they can say whatever they want. I respect him. Like I said he's been in the UFC. I've got nothing but respect for him. So we're going to find out who got more heart and who's the more experienced I should say."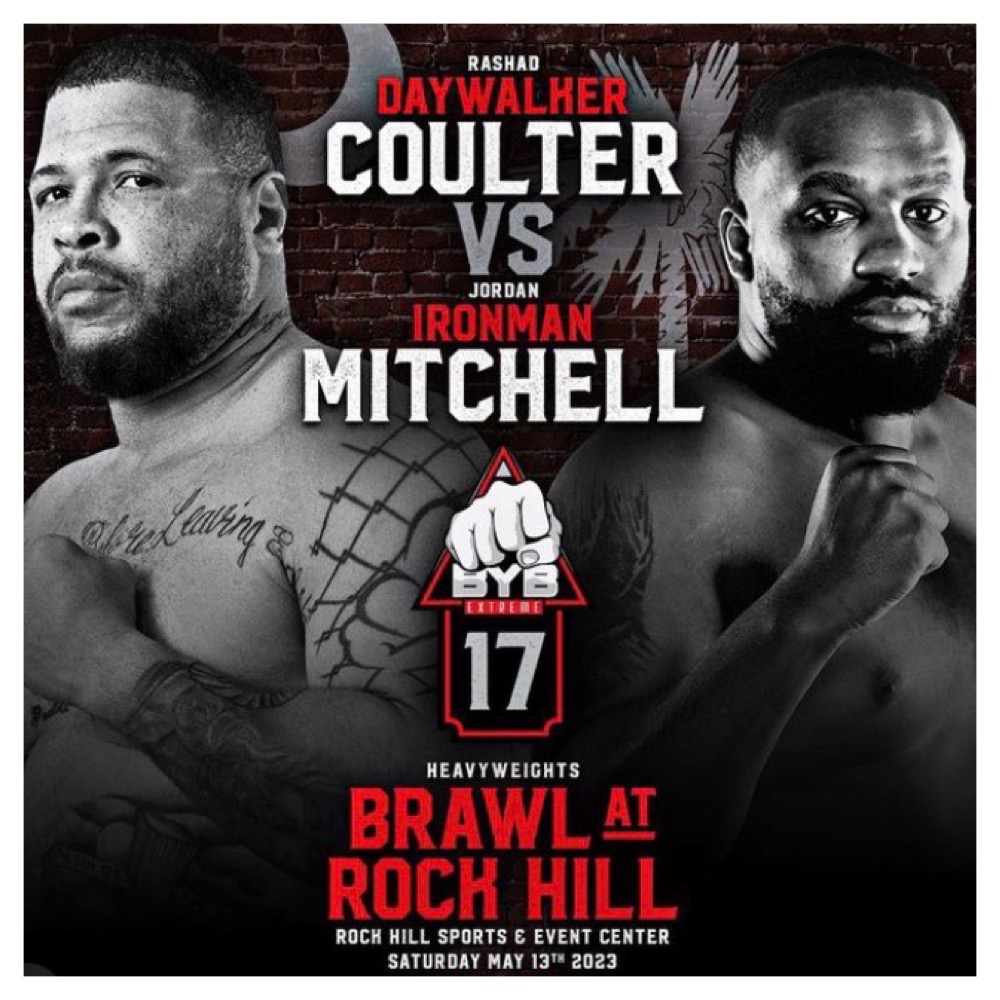 BYB 17: Brawl at Rock Hill
What do you think about some of Coulter's stylistic attributes and overall resume?
"He got some fight in him. I watched him when he fought that big dude. Obviously, he can take punishment. He throws fast for his weight, for his size. So that's what I paid attention to. So it's going to be interesting because like I said, I'm real fast and everybody knows I bring the power."
Jordan Mitchell continued, "So really, it's divided, it's the same. But it's just who gonna land first. That's what it's going to come down to and who gonna be able to take it and keep going? So like I said, we're just gonna find out what it is. But like I said, we the same to me, in my eyes."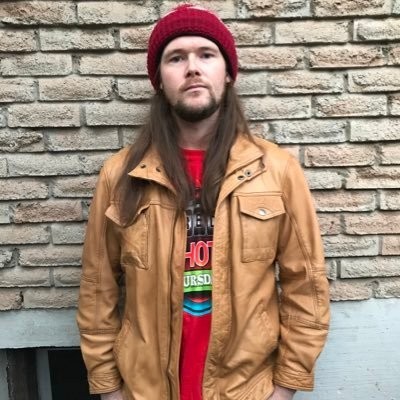 Dylan Bowker
I've previously contributed to other media outlets like My MMA News, Middle Easy, Sports Betting Dime, The AllStar, MMA Empire, Cageside Press, MMA Sucka, MMA Torch, The Scrap, and Overtime Heroics MMA.
I was the ONE Championship content manager with Sportskeeda leading all of their content creation/ broader creative vision for ONE content on SK. Also, I have interviewed names like Fedor, Demetrious Johnson, Anderson Silva, and Rampage Jackson to name a few.
I've covered press conferences/ media days for UFC, PFL, Bellator, ONE, BKFC, and more. My coverage of bare-knuckle began at BKFC 4 and I develop more of a fervent passion for this ever-growing sport with each event from BYB Extreme, BKB, and the aforementioned Bare Knuckle Fighting Championship.