Rashad Coulter and Jordan Mitchell clash at BYB 17: Brawl at Rock Hill on May 13th.
This is the sophomore bare-knuckle boxing bout for 'Daywalker' as Coulter looks to pick up his second win under the BYB Extreme banner on subsequent cards.
The pugilistic proceedings broadcast on combatcast.tv/byb and the show will kick-off at 7 PM EST.
Coulter spoke with Dylan Bowker of Bare Knuckle News before this heavyweight collision. Excerpts from the chat are below.
Rashad Coulter
It seemed like in your BYB debut there was at least an initial perception of a controversy. Is everything squared away there between yourself and Quentin Domingos following BYB 16?
"Yeah well for me it's over with because on my record it says that I won first-round TKO. So for me, it's over with but after going back and watching the fight, I still just see where I won clean. So they haven't said anything to me about it. I understood that they were trying to protest it as a no-contest. Whatever; whatever the case may be, that doesn't matter to me. But what I was saying to his corner and his coach at the end of the fight was hey, man what are you talking about?"
"Let's look at the replay because at first, the controversy for them was first they tried to say I poked him in his eye. Then after they tried to say I poked him in his eye, then they tried to say I hit him when he was down. So I was going back and forth with his corner like hey, man, which one is it? Was it an eye poke or did I hit him when was down? He was holding his neck. At first, that's why I didn't hit him when he first bent over because he was holding his neck."
BYB Extreme
Rashad Coulter continued, "I thought something wrong with the dude. So I was just being respectful. So it's over for me but I asked him do you want a rematch? Do you guys want to fight again? What do you want to do? Never did he ever say yes and the ref asked him four times do you want to keep fighting? He never answered the ref. So I won. That's all I'm concerned about."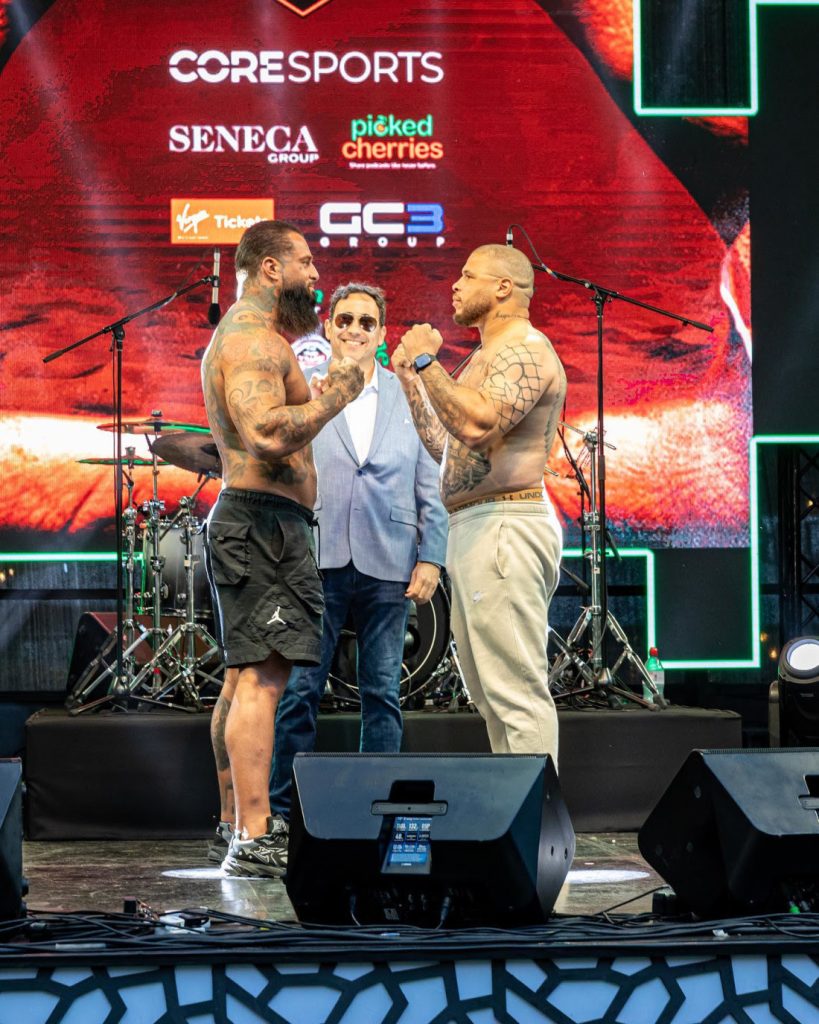 Rashad Coulter vs Jordan Mitchell
This would seem like a good fight to have lined up because your opponent previously contended for BYB heavyweight gold. It strikes me as a fight that could vault you towards contending for that belt if you get your desired outcome. What were your initial thoughts when this Jordan Mitchell bout offer came your way?
"Man, it was funny because that was one of the first fights that I watched in BYB. Of course DJ Linderman then I saw the Tony Lopez and Jordan Mitchell fight. I was like, man, obviously they had some beef, so. Then I watched his other fights as well. He's very aggressive, he has heart. He's a great opponent for me because we both want to be alpha males in there and we both want to take dominion. So we about to see, man. We about to see."
Rashad Coulter went on to say, "But honestly, I just think that I have a bigger heart and I think that I'm the far better fighter than he is. That doesn't take away from his toughness. That don't take away from his ability to knock people out. But I just feel like I'm a better fighter and I've been more tested all around. But I appreciate him, you know what I'm saying? I thank him for signing the contract. I thank him for wanting to test himself. Have much respect for him."
BYB 17
Are you looking at this fight as something that could put you in line for DJ Linderman's title?
"One hundred percent. I'm in the conversation and I'm calling it. After I win this fight, DJ Linderman, I'm taking that belt from you too. So he will be my next fight. I will be fighting for a title after this fight. So I mean, I am in the talks. I am that guy. I will be the BYB heavyweight champion."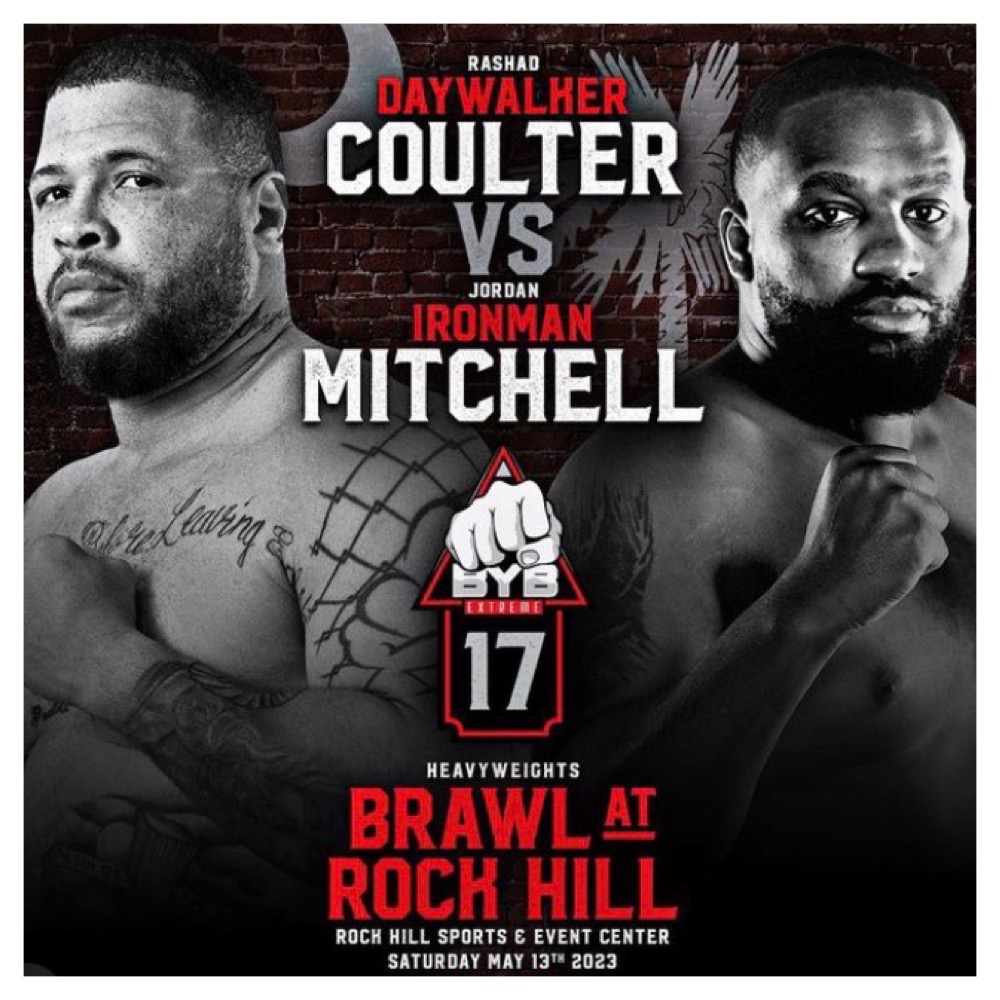 Parting thoughts for Rashad Coulter
"I'm just thankful. I'm thankful to BYB Extreme for giving me the opportunity. Very thankful for these guys. They treat me very well, they're very transparent. So I'm thankful for them. Man, I'm thankful for my wife. I love my wife, she's my wife-ager. Which is to say I don't take any fights unless I run it through her. All my training partners up here… I'm just grateful. I'm just thankful. Both of my sons, man, I love them to death, so. I thank you for giving me the opportunity to do the interview. I appreciate it and it means a lot to me."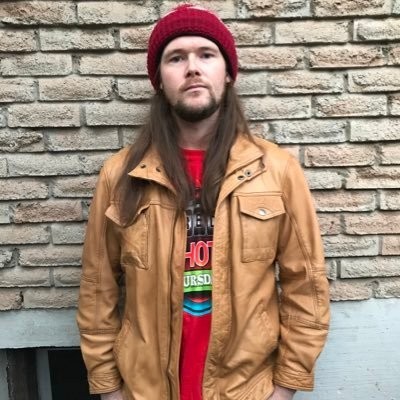 Dylan Bowker
I've previously contributed to other media outlets like My MMA News, Middle Easy, Sports Betting Dime, The AllStar, MMA Empire, Cageside Press, MMA Sucka, MMA Torch, The Scrap, and Overtime Heroics MMA.
I was the ONE Championship content manager with Sportskeeda leading all of their content creation/ broader creative vision for ONE content on SK. Also, I have interviewed names like Fedor, Demetrious Johnson, Anderson Silva, and Rampage Jackson to name a few.
I've covered press conferences/ media days for UFC, PFL, Bellator, ONE, BKFC, and more. My coverage of bare-knuckle began at BKFC 4 and I develop more of a fervent passion for this ever-growing sport with each event from BYB Extreme, BKB, and the aforementioned Bare Knuckle Fighting Championship.