Jozette Cotton defends her BYB super welterweight and Police Gazette world diamond belts against Jamie Driver at BYB 17: Brawl at Rock Hill on May 13th. It's been quite the intriguing road for 'The Number One Head Busta' to get to this point.
The pugilistic proceedings broadcast on combatcast.tv/byb and the show will kick-off at 7 PM EST.
Cotton spoke to Dylan Bowker of Bare Knuckle News before this first defense of her championships. Excerpts from the chat can be found below.
Jozette Cotton
This would seem to be a big one being that it's the first defense of the pair of titles you now possess. When did this bout offer initially get on your radar?
"I would say when I was asked we figured Jamie would be next. Just looking at the roster that we got now, the girls winning, and stuff like that. So we figured she would be next. We just didn't know when. Actually, I thought that we might be able to be on that Thailand card. Mel (Valenzuela) was saying that he was getting to get some people to go out there. Then they had another show. So I'm like when's my time coming up?"
"I talked to Mel probably early February and that's when we figured out that it was true; gonna be Jamie, but was going to undergo a surgery with her hands from her last fight. So we knew we had to push that back in time for healing and all that good stuff. I guess they were pretty much working around her injuries and when we could actually set up a date. So I guess with that surgery and everything being done and the weeks with healing, they set it up for May 13th."
BYB Extreme
Made history last time out by being the first woman to fight in London for a bare-knuckle boxing title. Cemented yourself as the inaugural BYB champion in that weight category, while also capturing the Police Gazette belt which is richly steeped in tradition. Can you describe how that moment felt?
"It was amazing, you know. Wherever you're at, I feel like a real true fighter's goal is to be the top of that promotion in whatever aspect it is. So to be able to be out of the country to be able to do what I'm going to do. No matter what, where I'm at or what promotion, it was a blessing that I got to do it somewhere else. I think for me being a champion is awesome but to say that you are the only one in London because the women didn't fight at all."
"Then Driver and them were the only women that fought like that hit different. As far as being able to fight, as far as the sex discrimination and sports discrimination between men and women. So for me, it was such a blessing to be able to be down there and to do that. For me to have my name cemented that I was the first and then to be the second-ever girl fight and then the first-ever champion was just like; it was amazing."
Jozette Cotton continued, "It was an amazing feeling. So I'm hoping that it's changing and that more fights are going to go out in London. But it was just so; wow, around the world like this isn't happening. Then I get to do this here where it was never happening, it was surreal."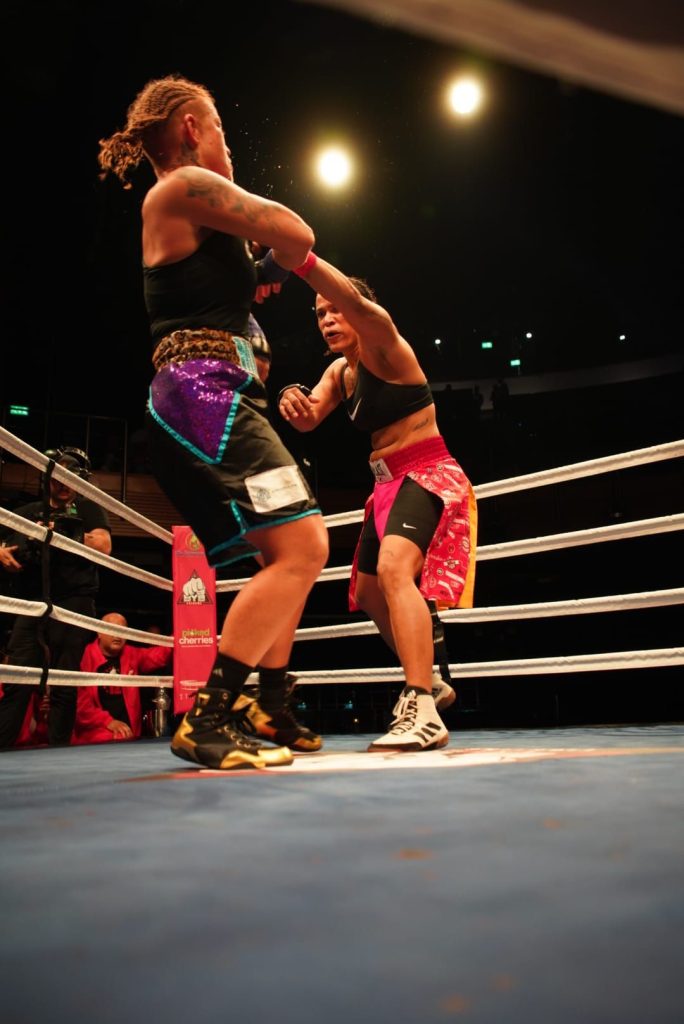 BYB 17
What aspects of what Jamie Driver brings to the table made it obvious to you that it would be the first title defense?
"As far as politics, so she's the only one that's still undefeated. She's basically fought the opponents that was pretty much in our weight classes. So we didn't get to meet each other but pretty much the people I competed with next to the people she competed with being in the same weight class, you know, we were next up. Her skillset, I don't know if she ever boxed but her boxing doesn't look bad at all. Her boxing, her setup, her stance, the way she delivers her punches and stuff, you know she's very skilled."
"So she's an aggressor. She's very aggressive and she makes sure she's not backpedaling and stuff like that. Those skill sets and stuff like that make for exciting fights. Especially when you have both of those people that walk people down. That are the aggressor, that want to not necessarily try to take it to the judges to decision and try to get after it. So I'm excited about that aspect of what she brings to the table."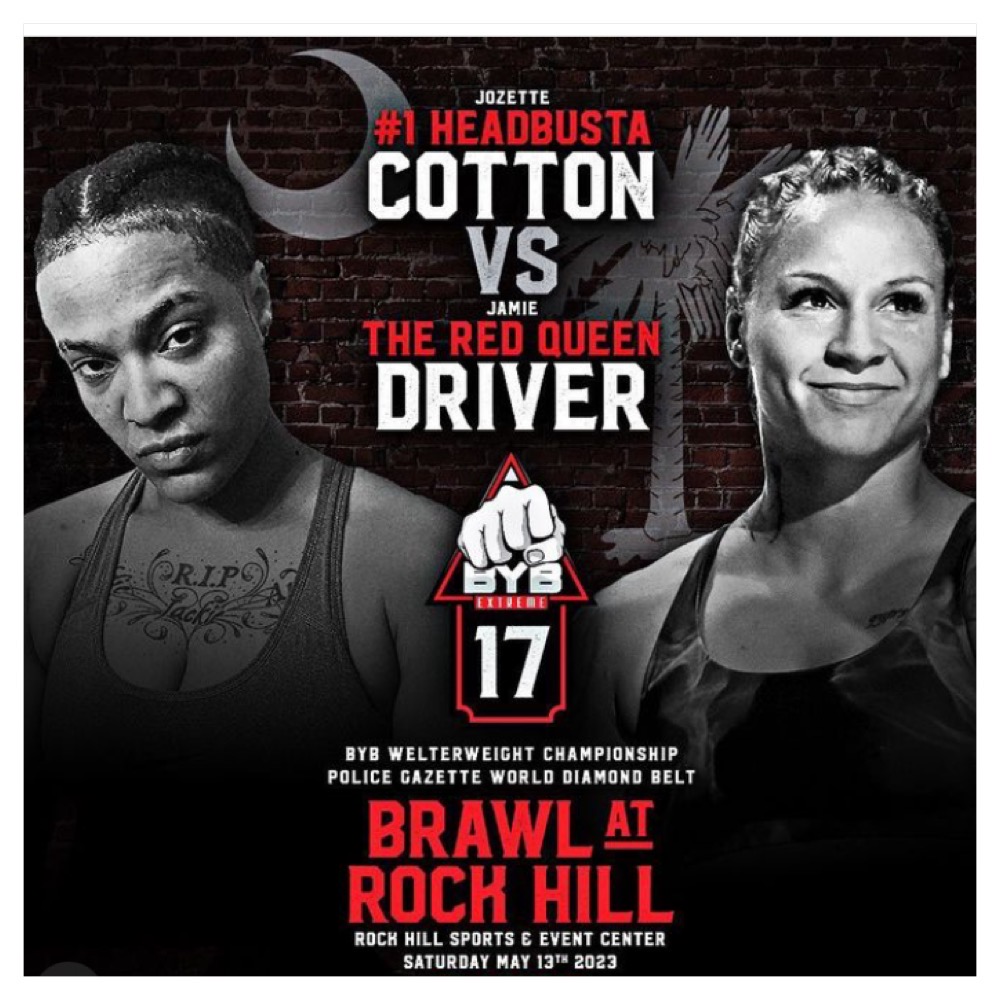 Jozette Cotton vs Jamie Driver
Are you hyper focused on a particular outcome in this Driver fight?
"Yes, I want the finish but like I said, I'm just not going to force it. I know a lot of things. You get hurt when you try to force things that aren't coming to you. You know one thing I am is I'm a flow-er. I believe in the Bruce Lee, I'm a Pisces. So I float, I stay in that water, I'm trying to ride that tide, and I don't want to force anything or to do anything. But this fight, I am going for the finish. Every fight I am but I feel like I'm going to do it in a way this time and I think Jamie is the opponent that's going to give me that."

Jozette Cotton continued, "I thought that (Miranda) Barber was going to give it to me and then she kind of lapsed on me. Tried to fight like me and try be a counter striker and all this stuff. So she didn't come as forward as I thought she would. I'm hoping Jamie stays Jamie and gives me everything that I need. So that I can get this finish this fight."