Jeremy Smith and Houston Alexander battle in the BKFC 43 main event in Omaha, Nebraska on May 19th.
'Pitbull' looks to notch his fourth consecutive win under the BKFC banner and enters the ring for his first fight of the calendar year.
The fistic fireworks broadcast on the Bare Knuckle TV app as well as Fite TV and the pugilistic proceedings go down at 9 PM EST.
Smith spoke to Dylan Bowker of Bare Knuckle News before this top-of-the-marquee match. Excerpts from the chat are below.
Jeremy Smith
What were your thoughts when this bout offer came your way against the former UFC veteran and undefeated BKFC combatant, Houston Alexander?
"Well, Houston Alexander is obviously a legend in MMA and fighting in UFC. He's fought Kimbo Slice, he's fought a lot of the big names in the UFC. It was a huge opportunity to get it. I was happy with it. I was like you know what, this is a nice big step up. It's the headliner of a card. It's what my career needs to push it further. So yeah, I seized the opportunity with both hands. I said yeah, let's do it. Whenever you want, I'm ready."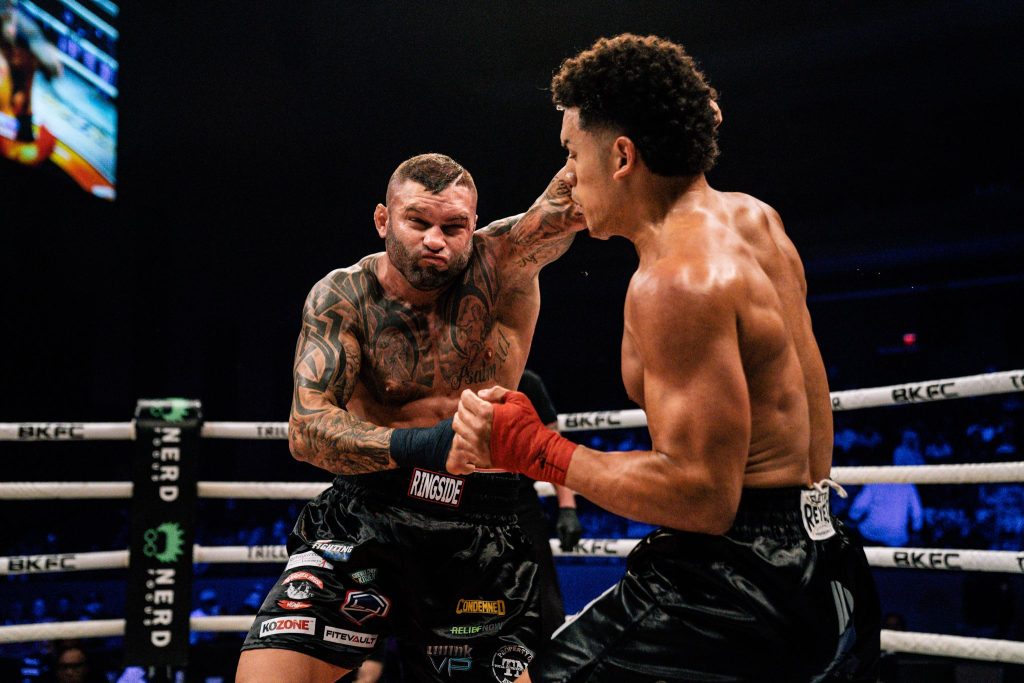 Jeremy Smith vs Houston Alexander
Why do you feel bare-knuckle boxing is such a perfect fit for you?
"Obviously growing up in South Africa, it's a different type of culture growing up. We do a lot more I guess you could say street fights or whatever. People have more fights back home. It's generally a thing, we're just a more aggressive people."
"Like we play Rugby, this and that, people jump at the ball and have a punch up. It's a normal thing there (laughs). Obviously, like I got into MMA and did the K1. But I found my home with bare-knuckle, with BKFC. It just seems like it's a great fit for me and I'm a great fit for the organization."
BKFC 43
You've represented where you come from quite well during your time as the EFC Worldwide middleweight champion during our mixed martial arts tenure. Does it bring you great pride to be able to represent South Africa in another combat sport?
"Oh yeah, it's great. Also, I'd love to get a show back on in South Africa. It would do amazing there. Like I said, everybody loves combat sports back home…. I've got a lot of fighters who do MMA now. They're still doing MMA but they would love to do this. They also kind of love fighting (laughs). Obviously professional fighting."
Jeremy Smith continued, "So yeah, I think it would do really well in South Africa. It would be a massive viewership to get. Yeah, if you want to get into Africa, South Africa is the main way to go infrastructure-wise."
BKFC
What do you think about the localized bare-knuckle stylistic attributes of Houston Alexander as well as the run Alexander has had so far in BKFC?
"Well, he's 3-0, three knockouts. So everybody knows Houston Alexander is a big puncher. That man hits. You can say whatever you want, you know, he's a little bit older. Once you're older, your power never goes. With age, that's the last thing that never goes. I have some friends back home also a little bit older than him even and if they hit you, you're going to go to sleep."
"So I've got to be cautious of that power. I've got to look after it. Like you don't want to get caught with that big right hand of his…. So he's going to bring it and I know he's coming to fight. He's a warrior, an athlete, a fighter just like me."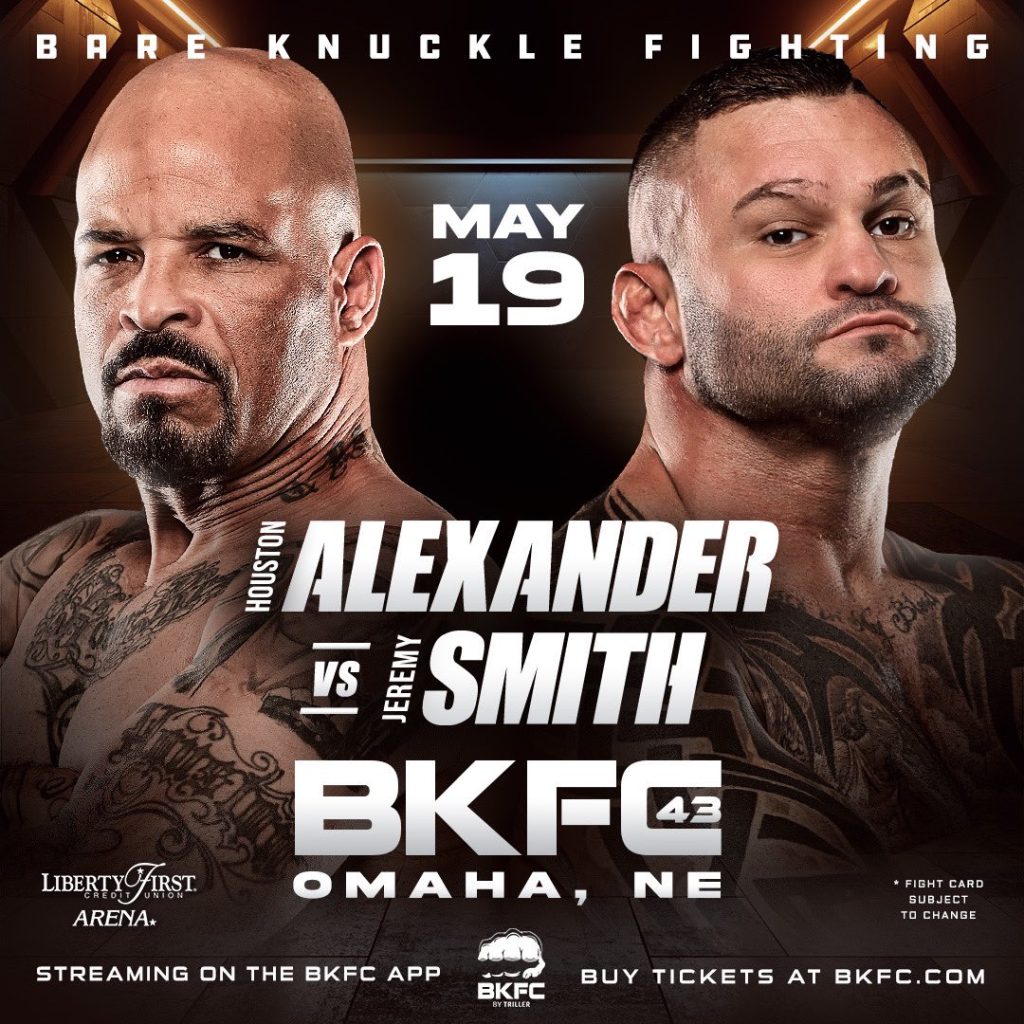 Bare Knuckle Fighting Championship
Is the motivation going forward to eventually capture another reputable title in another combat sport as you keep carving out this path in BKFC?
"Obviously like my goal is going to be the title. Obviously, my goal is a title. I've not just come up to have fights. I want to become a champion and I think every fighter who ever enters a fight's goal should be becoming a champion. So that's where my focus is. So yeah, I know he's a stepping stone. He's one of the stepping stones in the way for me to get to the belt. So right now, my full focus is on him then after that, we focus on the next one."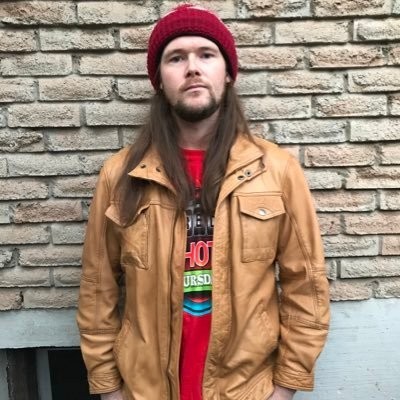 Dylan Bowker
I've previously contributed to other media outlets like My MMA News, Middle Easy, Sports Betting Dime, The AllStar, MMA Empire, Cageside Press, MMA Sucka, MMA Torch, The Scrap, and Overtime Heroics MMA.
I was the ONE Championship content manager with Sportskeeda leading all of their content creation/ broader creative vision for ONE content on SK.
Also, I have interviewed names like Fedor, Demetrious Johnson, Anderson Silva, and Rampage Jackson to name a few. I've covered press conferences/ media days for UFC, PFL, Bellator, ONE, BKFC, and more.
My coverage of bare-knuckle began at BKFC 4 and I develop more of a fervent passion for this ever-growing sport with each event from BYB Extreme, BKB, and the aforementioned Bare Knuckle Fighting Championship.