Houston Alexander and Jeremy Smith clash in the BKFC 43 main event in Omaha, Nebraska on May 19th.
'The Assassin' looks to go 4-0 in the BKFC circle here after notching a big statement win at BKFC 33 in November.
The fistic fireworks broadcast on the Bare Knuckle TV app as well as Fite TV and the pugilistic proceedings go down at 9 PM EST.
Alexander spoke to Dylan Bowker of Bare Knuckle News before the headlining clash. Excerpts from the chat are below.
Houston Alexander
What are your feelings about readying to compete in another hometown BKFC main event with this Omaha, Nebraska card?
"I don't know. If I was a betting man, I'd think the Bare Knuckle Fighting Championship was kind of trying to use me to build their company in the Midwest through Nebraska through me (laughs). But no, it's actually pretty cool that we're fighting back in Nebraska because for a long time in my career, we had a lot of people asking to see me fight live. Usually, it would be either out of town or overseas. So it's great to be, to me now while having fun doing this, doing it in front of the hometown."
Houston Alexander vs Jeremy Smith
What were the main takeaways from finishing former BKFC heavyweight champion Joey Beltran in the second stanza during your last outing and was there a redemptive element to this since Beltran previously beat you in MMA?
"The main takeaway is I believe from coaches. I think it's jab, jab, jab, jab (laughs). A lot of times with this type of fighting, you've got to stick to your basics. You've got to make sure you stay sound and fundamental. So I keep hearing from the coaching staff is jab, jab, jab (laughs)… I think it's a clean slate, different sport scenario because at that point with MMA, a lot of people were already scared of my striking anyway."
Houston Alexander continued, "Striking/ boxing, they were already scared of that. So that's why they would always challenge me to take me down. So I don't think it was any type of redemption thing, you know. To me, it was just another fight. I don't think I get my kicks off of oh man, I just beat this guy that previously beat me. Nah, you can't look at it that way because change is inevitable and that person might not be the same person you fought years ago. So I think with me, you know, it was just business as usual."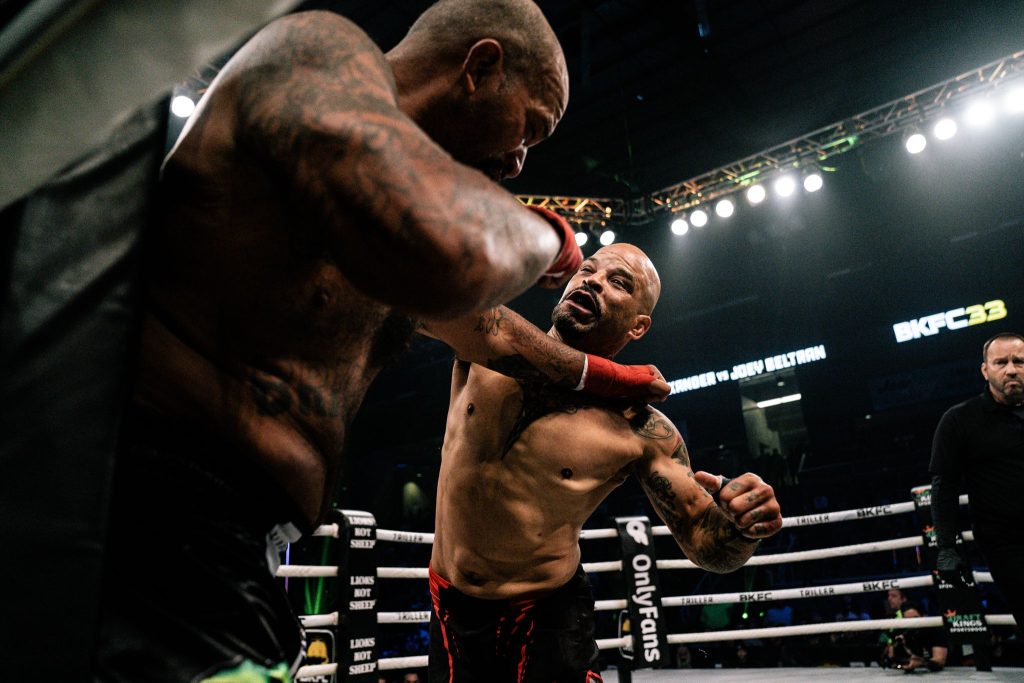 Bare Knuckle Fighting Championship
What are your thoughts on now being number two ranked at cruiserweight as you ready to fight the number three ranked contender within the BKFC?
"Hey, I'm just finding out through you. I'm ranked second somewhere?… (laughs) Well you know what, through you I just found that out. I don't pay attention to stuff like that, man. I just go out and fight."
The bulk of the bare knuckle boxing bouts yourself and Smith have had ended inside the distance. Do you think it would be a fair inference to make that this fight will not be determined by the ringside judges?
"(laughs) You know, Jeremy (Smith), he's a good athlete man. So anybody and I said this before as well, anybody that gets in any type of squared circle, round circle, any type of circle, rectangle circle, you've got to be some type of athlete, man. So you've got to expect the unexpected with anybody. That's what I do. I expect the unexpected with anybody, man. I don't take anybody for granted."
BKFC 43
How important is it for you to uplift people in your personal life while also putting down people in your professional endeavors in the ring?
"Well, you know what and I think a lot of people can agree with this statement, next man up or next woman up. The next man or woman up and that's always been my mentality. To uplift the next man or woman in any situation… I do not want to uplift Jeremy (laughs). No, no, no, Jeremy (Smith). Unfortunately, I don't want to uplift you, buddy. I want to put you down (laughs). Oh, man, we do not want to uplift Jeremy in this fight (laughs). That was a good one (laughs)."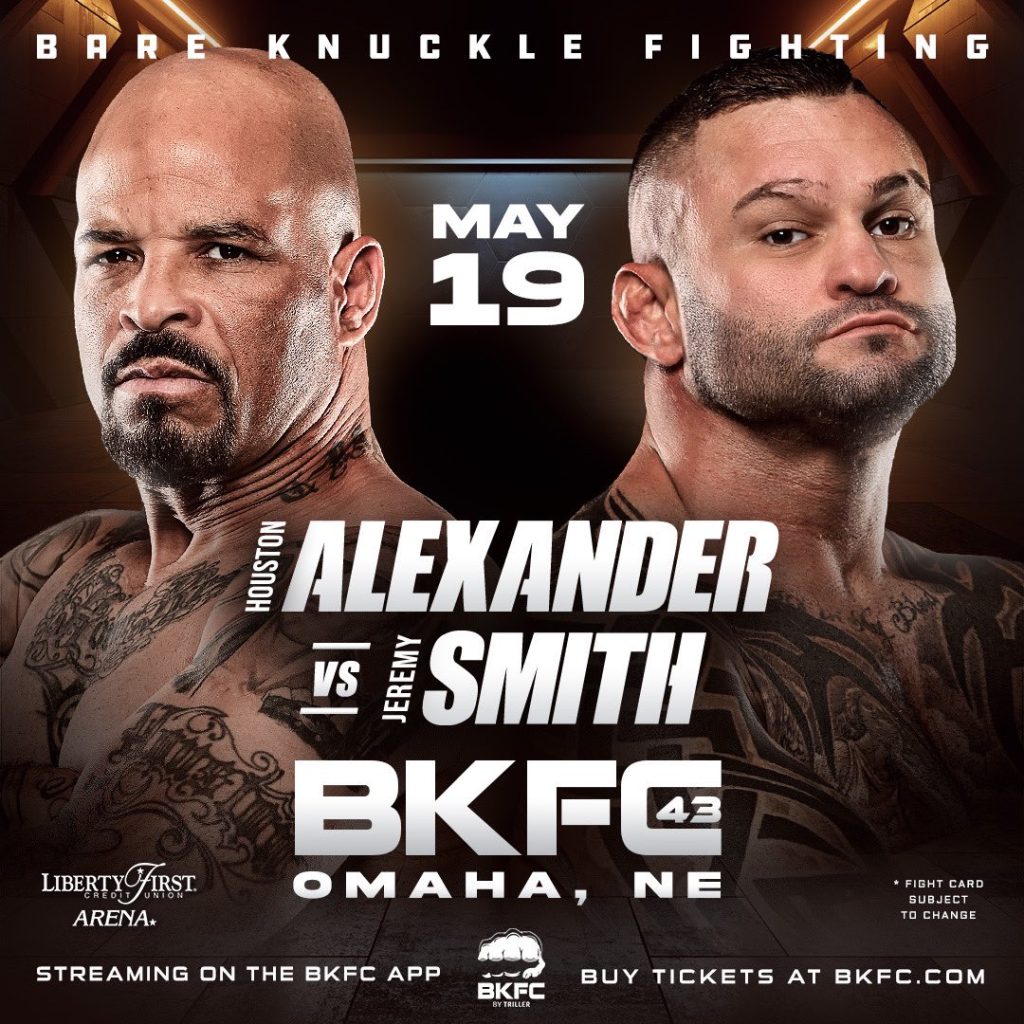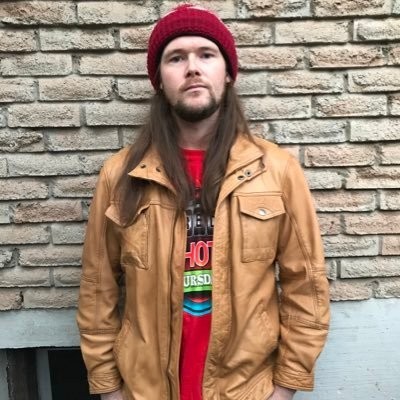 Dylan Bowker
I've previously contributed to other media outlets like My MMA News, Middle Easy, Sports Betting Dime, The AllStar, MMA Empire, Cageside Press, MMA Sucka, MMA Torch, The Scrap, and Overtime Heroics MMA.
I was the ONE Championship content manager with Sportskeeda leading all of their content creation/ broader creative vision for ONE content on SK. Also, I have interviewed names like Fedor, Demetrious Johnson, Anderson Silva, and Rampage Jackson to name a few.
I've covered press conferences/ media days for UFC, PFL, Bellator, ONE, BKFC, and more. My coverage of bare-knuckle began at BKFC 4 and I develop more of a fervent passion for this ever-growing sport with each event from BYB Extreme, BKB, and the aforementioned Bare Knuckle Fighting Championship.