Dakota Cochrane tests skills with Noah Cutter at BKFC 43: Alexander vs. Smith on May 19th in the Co-Main Event. He returned to the win column last time out and looks to notch back-to-back wins as he steps inside the squared circle after his last victory at BKFC 33.
The fistic fireworks broadcast on the Bare Knuckle TV app as well as Fite TV and the pugilistic proceedings go down in Omaha, Nebraska at 9 PM EST.
Cochrane spoke to Dylan Bowker of Bare Knuckle News before the headlining clash. Excerpts from the chat are below
.
Dakota Cochrane
This looks like your fourth BKFC fight in a row within your hometown Omaha, Nebraska. How much does that galvanize your already strong resolve and motivation?
"No, it's great to have fights at home. It's always good, I have a lot of support. So that makes the fights really exciting when you've got a bunch of people yelling DC and cheering for you. So yeah, it's very special fighting at home but always added pressure too."
You have fought at higher weights earlier on in bare-knuckle boxing, but now seems like you're settling into embarking on a run towards the BKFC middleweight title. Are you looking to stay active this year solely at 175 pounds to facilitate that?
"Yeah, that's where I should be for my height and my, I guess, lean mass. That's definitely where I should be. You know, I'm just kind of a guy who will take a fight any time, any place, or anyone. So when they ask you to fight at a certain weight, it may not be my preferred weight. But I'm always up for a challenge. Sometimes that's taken me to different weight classes, so (laughs). But yeah, I definitely should be 175."
"Yeah, I definitely would like to have a good run this year. So hopefully I can get some more fights outside of Omaha because that's pretty much the only way I'm going to be as active as I probably need to be."
BKFC
What were your main takeaways from the last win by way of a fifth-round finish over Eduardo Peralta at BKFC 33 in November last year?
"I thought it was an ok performance. Was a little timid. I think that was my main concern and look, after reviewing the fight, just I think I was a little more timid. Then when my coaches said hey, you have to win this round in the fifth round. That's when I got that next level of I guess, I don't know, confidence. I had to push the pace a lot and then it ended up going my way. So I probably should have done that a lot sooner."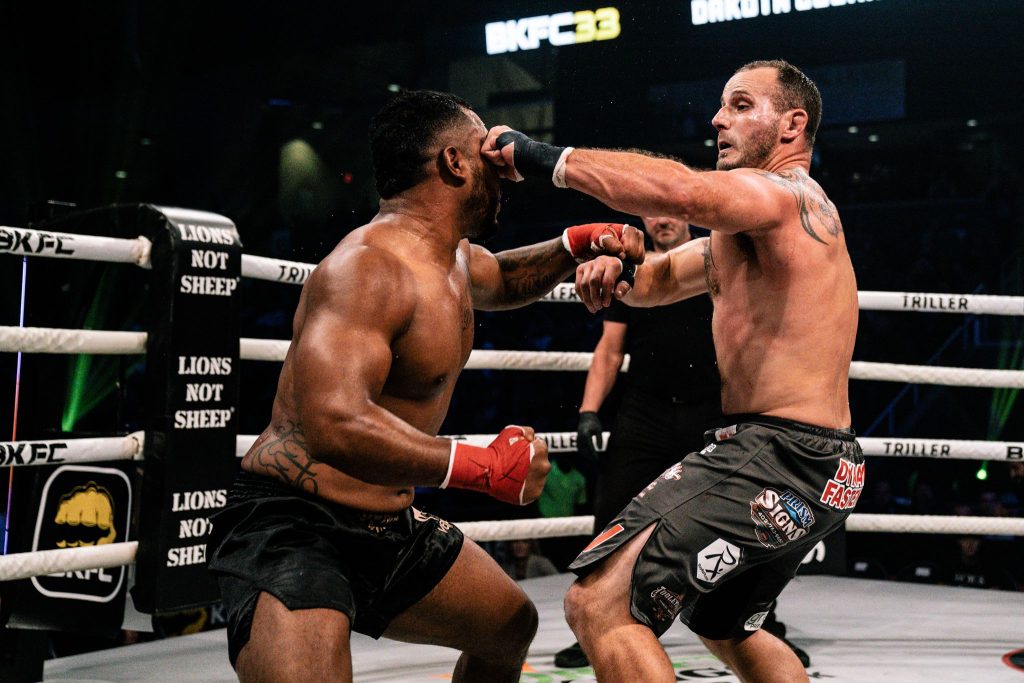 Dakota Cochrane vs Noah Cutter
What are your thoughts on the resume and stylistic attributes of Noah Cutter heading into this bout?
"Yeah, I mean as far as resume he has a lot of fights. He's very tough and he's not going to quit. So that's important. That makes a bare-knuckle fight more difficult in itself. So, I'm a lot different than a lot of those guys. I hit very hard. So he's going to have to face someone who hits very hard and we'll see how he deals with that (laughs).
BKFC 43
Cutter has a one hundred percent finishing rate across his bare-knuckle wins and Cochrane has a seventy-five percent finishing rate with all but one BKFC fight ending inside the distance. Do you foresee a finish materializing here just considering the track records you both have?
"Yeah, I would definitely think so. My goal every time I go out there is try to finish the fight. No matter if it's MMA or bare-knuckle. I don't want to be in there very long. I want to be in there as short an amount of time as possible. Then your pay per minute goes up (laughs)."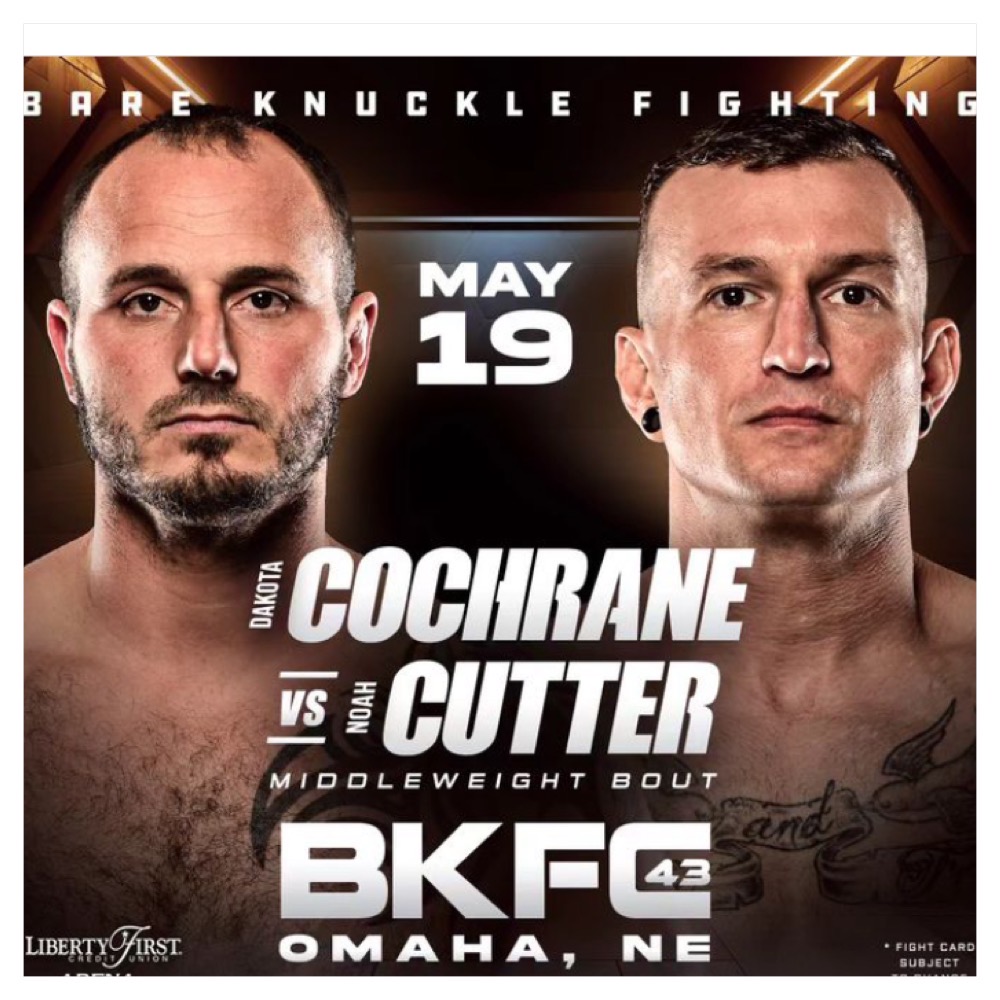 Parting thoughts for Dakota Cochrane
"No, I appreciate you taking the time too. Yeah, it's always great to get to know you guys. I appreciate you taking the time and I'm excited for this fight. It'll be a damn good fight. let's plan on having a finish before the five rounds. That should be definitely the goal."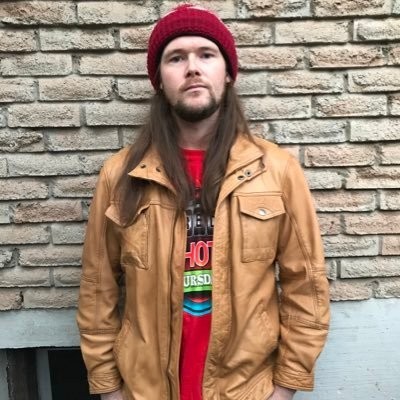 Dylan Bowker
I've previously contributed to other media outlets like My MMA News, Middle Easy, Sports Betting Dime, The AllStar, MMA Empire, Cageside Press, MMA Sucka, MMA Torch, The Scrap, and Overtime Heroics MMA.
I was the ONE Championship content manager with Sportskeeda leading all of their content creation/ broader creative vision for ONE content on SK.
Also, I have interviewed names like Fedor, Demetrious Johnson, Anderson Silva, and Rampage Jackson to name a few. I've covered press conferences/ media days for UFC, PFL, Bellator, ONE, BKFC, and more.
My coverage of bare-knuckle began at BKFC 4 and I develop more of a fervent passion for this ever-growing sport with each event from BYB Extreme, BKB, and the aforementioned Bare Knuckle Fighting Championship.