BKFC 43 transpired from the Liberty First Credit Union Arena in Omaha, Nebraska on May 19th. The fistic fireworks went down on Fite TV and the BKFC App.
The BKFC 43 Main Event was a riveting affair with both men coming in undefeated with Bare Knuckle Fighting Championship. Houston Alexander was the partisan favorite and improved to 4-0 as a bare-knuckle boxer. The former UFC veteran showcased a varied attack against Jeremy Smith in the first couple of rounds.
Alexander had to fend off a huge attack in the second half of the bout to earn the unanimous decision win. Smith is now 3-1 overall in BKFC after an admirable effort.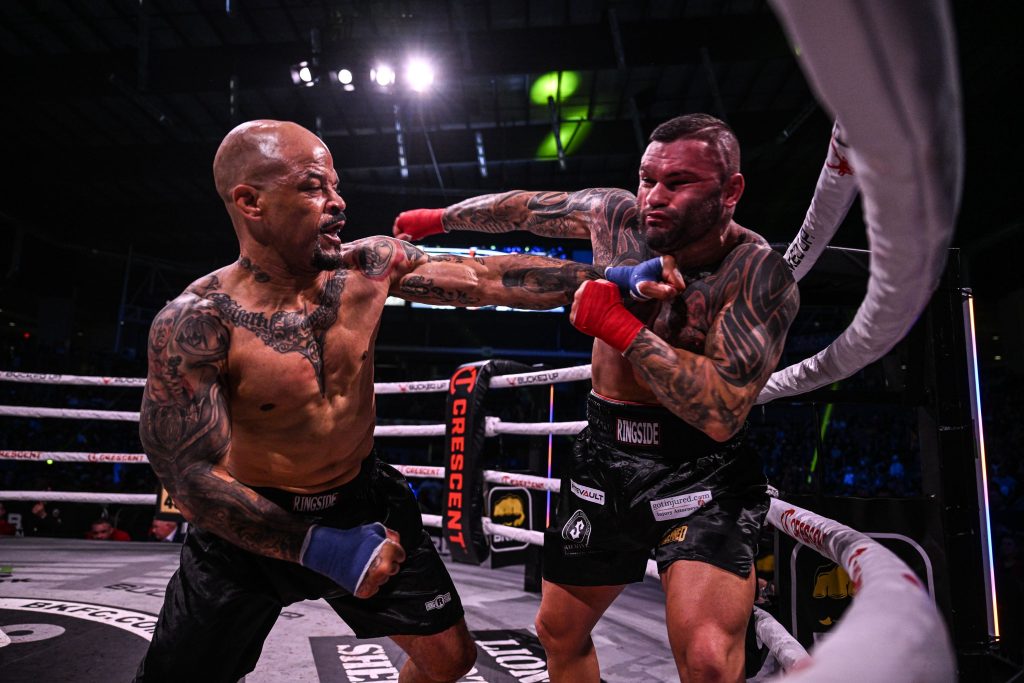 BKFC 43
The BKFC 43 co-main event featured another local favorite in Dakota Cochrane. He generated a blistering highlight via a first-round, one-punch KO over Noah Cutter in a middleweight matchup. The sub-one-minute KO is the fastest finish of Cochrane's lengthy, multi-promotion bare-knuckle boxing run.
Dakota Cochrane is now 5-2 with three KOs while Cutter is now 3-6. Cochrane wants to make a run for BKFC middleweight gold and is now riding back-to-back wins at 175 pounds.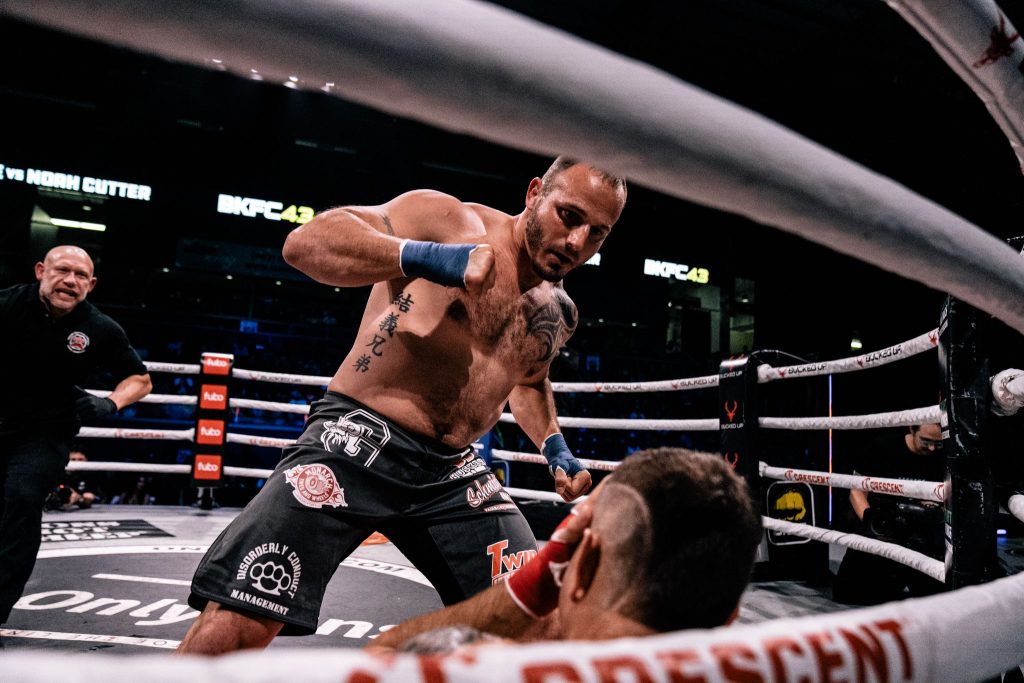 Former UFC warrior Jimmie Rivera earned his first BKFC win in the night's feature fight. He defeated the debuting Bekhzod Usmonov in a featherweight bout. Rivera climbed to 1-0-1 in his sophomore bare-knuckle effort.
Sean Wilson put together a thorough points win over Brandon Meyer. Following the lightweight battle, Wilson improves to 3-1, while Meyer goes .500 in the company (1-1).
Bare Knuckle Fighting Championship
Alonzo Martinez emphatically improved to 3-0 in the squared circle by defeating the now 1-1 Jeremy Sauceda. 'AAA' did so via TKO (corner stoppage) at the end of the fourth frame of the light-heavyweight bout.
Carlos Trinidad-Snake was previously unranked and now earned one of the biggest wins possible at 165 pounds. He secured a unanimous decision victory over former division champ Elvin "El Bandido" Brito. Brito entered fight night as the No. 1 contender in the stacked BKFC welterweight division. Trinidad-Snake is now a spotless 4-0, while Brito falls to 5-4.
Surging cruiserweight prospect Ryan Braun stopped debutant Andrew Potter via a sub-twenty-second knockout. Braun is now 2-0 with a pair of first-round stoppages.
Jade Masson-Wong climbed to 2-1 under the BKFC banner. The previously unranked 125er garnered a UD victory over a former BKFC Flyweight title contender. Taylor Starling came into the ring as BKFC's number two flyweight and rallied back to go the distance after being meaningfully dropped in the bout.
BKFC
Jeff Souder opened the BKFC 43 main card with a thorough UD win. He bested Idrees "Grumpy Bear" Wasi in their cruiserweight matchup. The former University linebacker is now 2-1 in BKFC as Wasi falls to 1-2.
In an anomalous ending, Tommy Strydom (now 2-0) knocked out Josh Krejci (now 1-1) with a shoulder strike. The featherweight bout ended in the second stanza a bit over the minute and a half mark.
Esteban Rodriguez notched multiple knockdowns of Jaquis Williams three times before the eventual TKO finish in less than a minute and a half. 'Mohawk' climbed to 2-0 with two finishes as Williams fell to 0-1.
In the curtain-jerker of the night, debutant Corey Roberts defeated former instructor/ MMA opponent, TJ Benson (now 0-3 in BKFC). The knockout materialized less than a minute into the second stanza of this clash between 145-pounders.