Aaron McCallum contends for Scott McHugh's British title at BKB 32 on May 21st in London, England.
McCallum looks to put together back-to-back victories here and collect a belt following his decision win over John Collier at BKB 29 last December.
The fistic fireworks broadcast on Fite TV as 'The Baron' looks to cement himself as a titleholder as he enters the ring for his seventh bare-knuckle boxing bout.
McCallum spoke to Dylan Bowker of Bare Knuckle News before this title bid. Excerpts from the chat are below.
Aaron McCallum
When did this bout offer initially come your way and when were you made privy to this title bout?
"Well after me last fight, I left it a couple of weeks and I messaged Jim (Freeman; BKB figurehead). I just put what are the chances of this underdog getting a title shot? Still didn't really expect one so quick. But when he offered me Scott McHugh, I just were absolutely buzzing with it. Literally, I just got up out of the bed the next day early. Ready to start training and getting on it. Yeah, I was proper buzzing for it, yeah."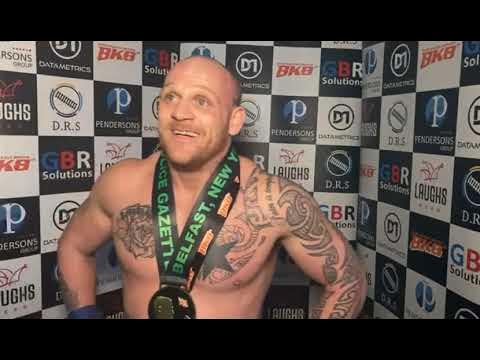 Aaron McCallum vs Scott McHugh
What are your thoughts on some of the stylistic attributes and the overall bare-knuckle boxing resume of Scott McHugh heading into this bid for his belt?
"Well, the only thing that was sort of most probably worrying me about the fight was his fitness. I mean anything else I've seen his fights and stuff like that. He fights sort of similar to me with his head movement and stuff like that. Plays with a bit of a low center of gravity and whatnot. His style doesn't really bother me that much."
"Every other fight the way I look at it yeah he's fought Sean George and (Carlos) Guerra, and I think he's fought (Martin) Reffell, and obviously Desmond Green. But he hasn't fought me yet, you know what I mean? I'll bring a different thing to that ring. I won't be fighting like any of those fighters. So yeah, the only thing that was sort of bothering me was his ring fitness because he's been doing it so long. But I feel that fit now, that that's gone out the window and it don't bother me one bit."
Aaron McCallum continued, "I'm ready to go the five rounds with him and he is as well. I've got no problems with the round fitness like I did at the start of the camp. He's fighting me at the end of the day, he's not fighting them. So I don't really like to look into it as much as that. Obviously, I'll still watch. I still go over his previous fights just to get his style in my head as such. But again, once he's fighting me his style will change a bit as you'd imagine anyway. So it's hard to really go on all of that."
BKB 32
Being the only bare-knuckle boxer out of Nottingham, England must fill you with a great sense of pride. Can you speak to that?
"It's still unbelievable to be fair. Like just today for instance, I've been training up kids in the schools with Curtis. I do, I help him a lot. So I don't know what you call it over the pond over there but we call them year six. It's like the last year of their junior school. So we're training all of them and just having them on your side and stuff like that. Them knowing what you're doing and stuff, yeah, it's just so overwhelming. It's unbelievable, mate."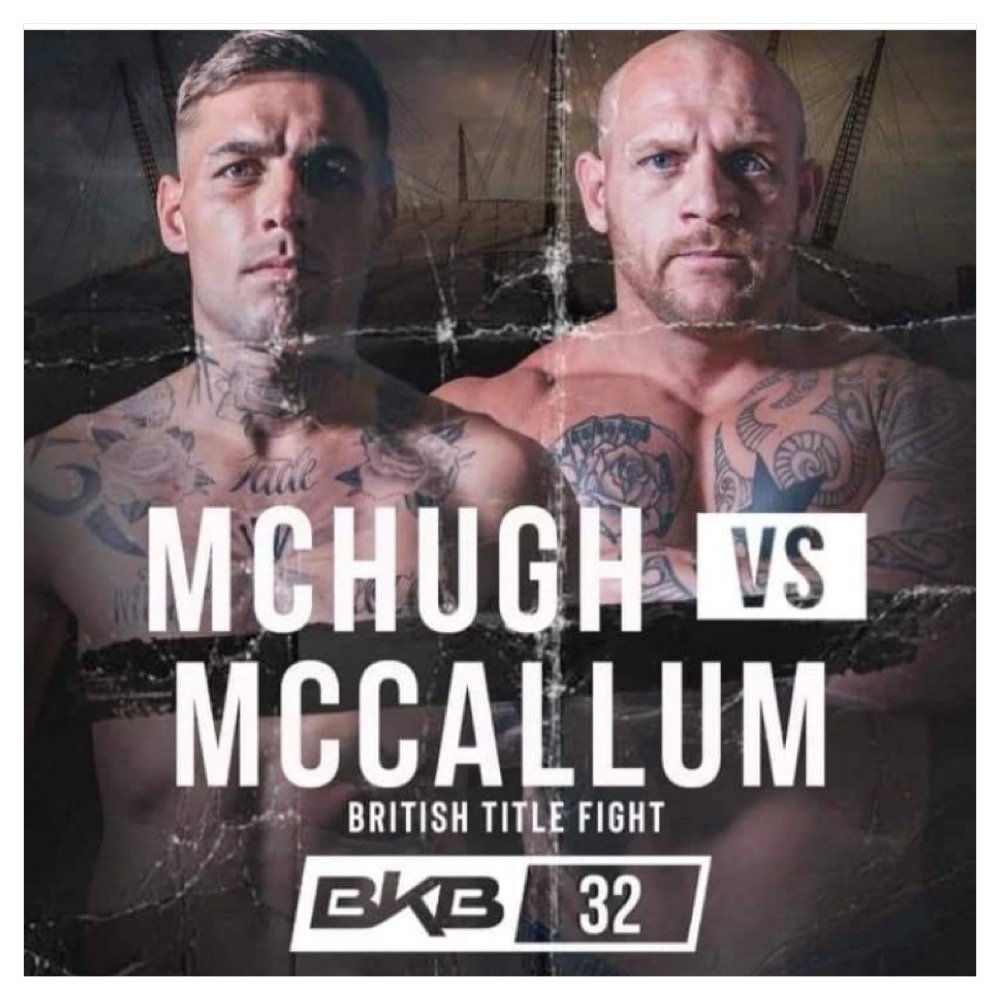 Parting thoughts for Aaron McCallum
"Just all the best to Scott and his family and whatnot. Obviously, there's no grudge between us. We're doing what we're doing on the night, put on a show for the fans. I'm there to take the belt, he's in me way. But yeah, good luck to him. Thanks to everybody for buying tickets and showing the support and all that. Thank you Dylan for having me; talking to me. That's a proper priviledge in of itself."