Tom Shoaff clashes with Bryce Henry in the former's bare-knuckle retirement bout at BKFC 49 on August 25th.
The fistic fireworks emanate from Miami-Dade Fairgrounds in Miami, Florida. The pugilistic proceedings are broadcast on Fite TV as well as the Bare Knuckle TV app.
Shoaff spoke to Dylan Bowker of Bare Knuckle News before he says farewell to the sport, at least for now. Excerpts from the chat are below.
Tom Shoaff
How does it feel to be embarking on your first bare-knuckle fighting foray of 2023 here?
"Yeah, it's nice to be back. So they called me a couple of months after; I want to say they wanted to get me back in April actually and it was just too soon. I had taken too much damage from my last fight. So we pushed it back a little bit. We started talking in May about a June or July card. Then we finally got everything confirmed I want to say early July for the August card. I'm just excited to finally be back in the swing of things, man. It's been a long layoff but that's pretty standard and typical for me."
"So like I said, I'm just excited to be back in the gym. Back to moving around and doing the things that I'm supposed to be doing. Ready to go out there and fight my last fight and call it a day… I don't know, man. I guess the best way that I can describe it is I'm too old for this **** (laughs). Have decided not to renew (my) contract with the BKFC. So this will be my last bare-knuckle fight, yeah. I think you're probably the first person I've told publically."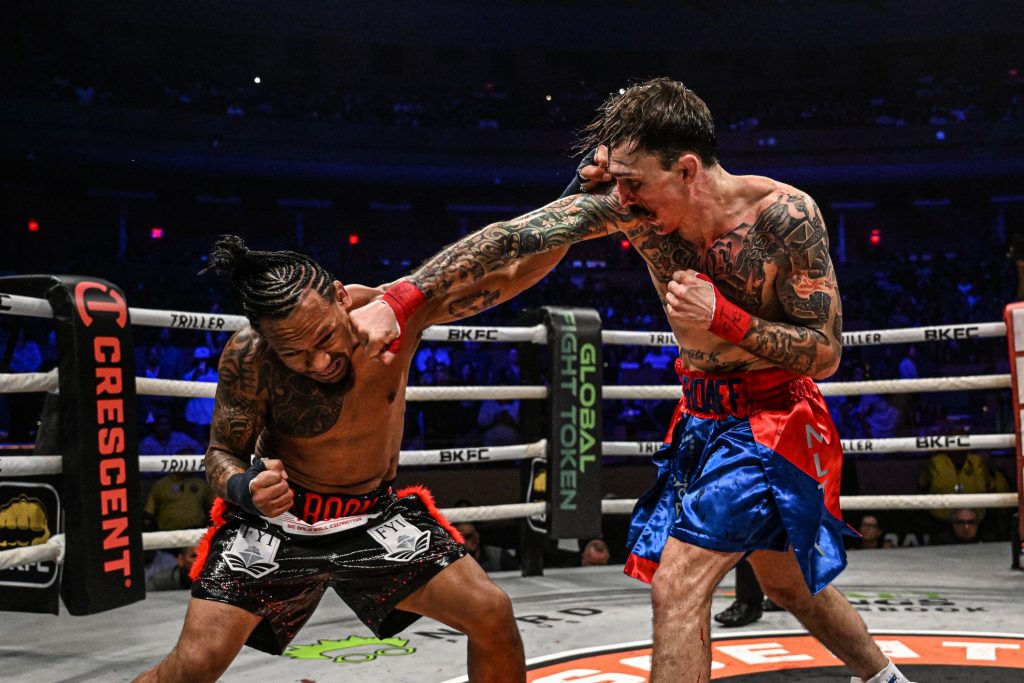 BKFC
Your opponent Bryce Henry has a spotless record across both gloved and bare-knuckle boxing at this juncture. What are your thoughts on Henry's overall combat sports resume and some of his better stylistic attributes?
"I'm honestly not sure if I could have (laughs) been given a more difficult fight for my going away party. Everybody knows that I have difficulties with taller fighters and he's six foot four. He's a naturally bigger fighter. He used to fight at 165 pounds. Now he fights at 155 even though he says that's his natural weight class. Yeah, he's undefeated in pro boxing at 6-0 and he's undefeated in the BKFC at 2-0. The two guys that he beat in (BKFC), one was a fairly high-level MMA fighter."
BKFC 49
"The other one was a pretty decent prospect in boxing. He's crisp, he's talented, he's athletic. I really don't have anything bad to say about the guy. Watching his footage, everything looked clean and sharp. I think it'll be a very difficult puzzle for me to figure out while I'm in there. But I have faith in myself, man. I've been doing this for a long time."
Tom Shoaff continued, "Even though he is 23 and he's, I'm sure, full of piss and vinegar. I'm 34 and like you said, I've been doing this for sixteen years. I've been doing this a long time. So I just have to go out there and play it smart, play it smooth, and take my time. I'll find his weakness."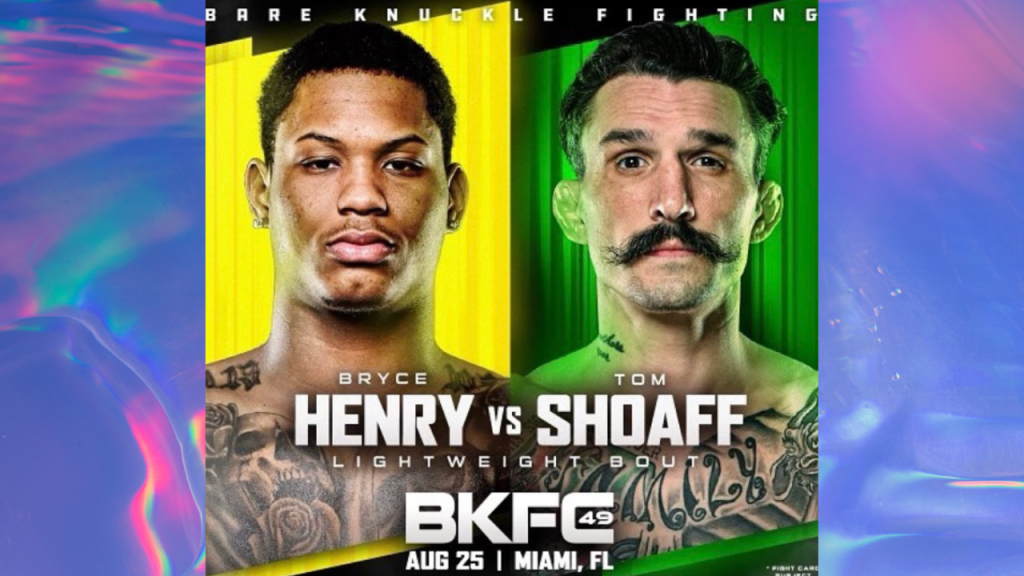 Tom Shoaff vs Bryce Henry
You're proven in arduous fights and that dogged determination is well known. Have you seen that sort of grit and temerity out of Henry in any of his previous bouts from what you've seen?
"No, I can't say I've seen that and I don't know if that's a good thing or a bad thing. After watching the handful of fights that I've watched of his, I've never seen him in there with anybody who truly has pushed him at a technical level we'll say. Like people can hit him. He's not infallible in the sense where like he doesn't get hit. But he doesn't get hit to the point where he's so effective that he's got to fight back. That he's got an uphill battle in front of him. That may be a good thing."
"Maybe he's just so good at movement and defense that he just doesn't take those shots and he's just that slick. Or maybe he hasn't fought anybody who has really hit him. I genuinely don't know. But I can say that he's looked very impressive in all of his fights. Yeah, we haven't seen that moment where he's been put down or where he's been in a scary position where he's been forced to battle back and prove that he can win."
Bare Knuckle Fighting Championship
"I think the most nervous he's been we'll call it was when, I can't remember the guy's name that he fought, but it was his first fight in the BKFC (Brandon Shavers). But he just looked tired. The third and fourth round, he looked fatigued. He looked like he had moved a lot. The guy just like typical MMA fighter just came forward with his face first and ran into a couple of punches."
"In his last fight, I think he got a clean jab in. I think, what was his name Brian Wagner (Billy Wagner)? I think that was his name. Put a couple jabs in his eye, couldn't go on, and called it a day. But again, I don't think there was any dog in Brian (Billy) either. So it's a really tough question to answer without actually being in there with him. Because if he can be hit, he can be hurt. But if he can't be hit, well that's just a totally different animal."