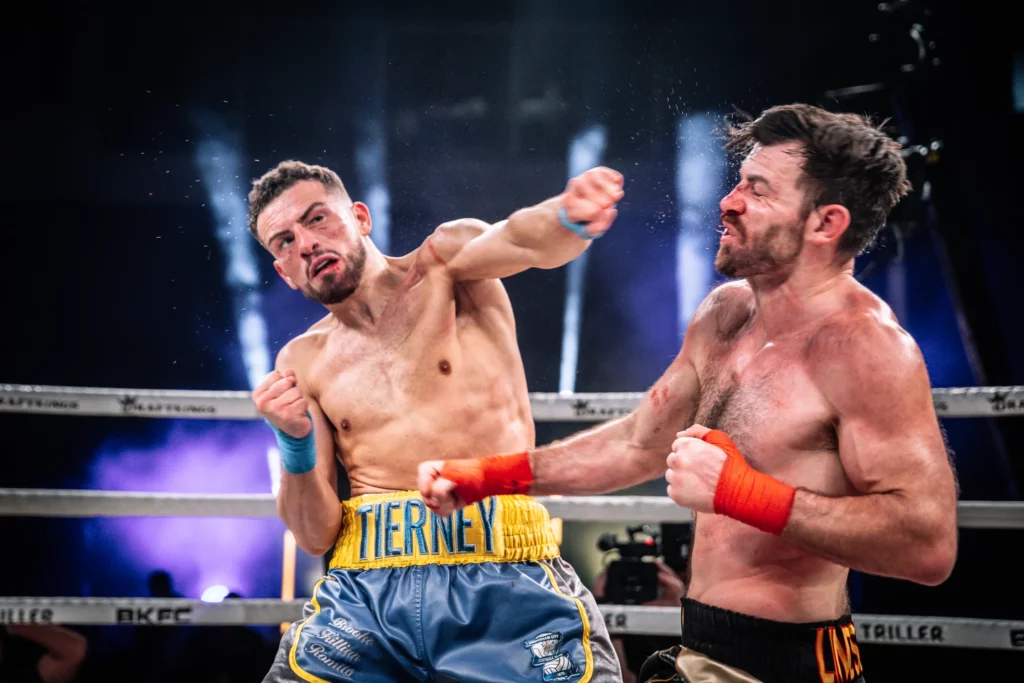 Jake Lindsey def. Connor Tierney by KO in Round 5 (1:02) Jake Lindsey proved to be unstoppable in his victory at BKFC 37 London. He showed his warrior spirit and gave his opponent Connor some advice and respect. Lindsey is now the fifth ranked fighter in the welterweight division and is looking for a title shot. He has a lot of experience in MMA and Bare Knuckle fighting and knows that the only way to prepare for a bare-knuckle fight is to just get in there and get it done.
The Fight
The fight was a back-and-forth battle, with Lindsey dropping his opponent with an overhand right early on. Lindsey said of the fight, "He was a bit slower than I thought he would be with his in and out. I thought his punches were faster than I thought. So he hit a little bit harder than I gave him credit for. So we kind of played Rock'em Sock'em robot. We both we kind of canceled each other out."
Lindsey was down on the floor at one point, but he was fine and could have gotten up earlier. He said, "I'm a 36 year old. I've been fighting for 20 years, professionally over 40 fights, pro kickboxing, pro MMA. I've done underground bare knuckle years ago before BKFC was around. "
Lindsey's game plan of chewing up his opponent in the clinch didn't work out the way he thought, but he still managed to come out on top.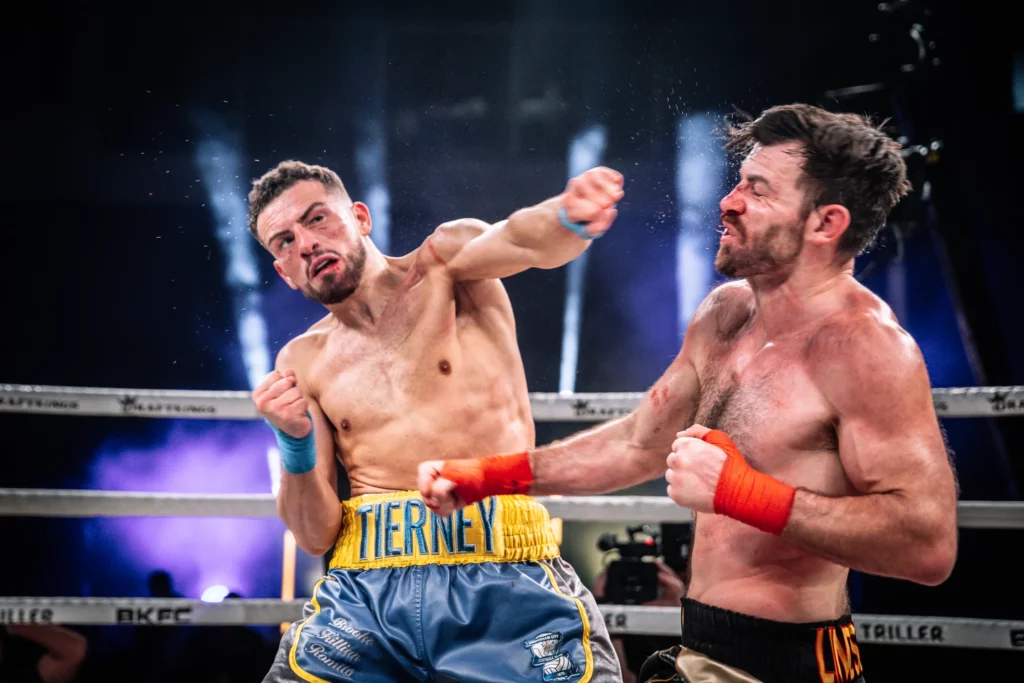 Stepping Into the Opponent's Backyard
Lindsey felt comfortable stepping into his opponent's backyard, saying, "I come from a long line of warrior ancestors. I have, like, you know, see the movie Braveheart, you know, that big fat guy, his friend, that's an ancestor mine directly. So I really value my my English heritage."
Advice for Connor
Lindsey had some advice for his opponent, Connor, saying, "There's no shame. Connor is popular.  And props to him for taking this fight. I'm not really that well known, even though I should be. The people who've been around for a long time know how dangerous I am and know how good I am. But I'm not really like a big social media guy. I'm more in the real world. I have kids, I have a business. I'm really focused on real life. But yeah, he can come back, you know, easily. He's very technical. He's a young guy. He hits hard. This is a learning experience, man, and he has some F xxx ing balls. Connor, I respect you a lot. You have some balls. A lot of guys wouldn't have got up after that first overhand, right? But he came back and started banging, so he'll be fine, man."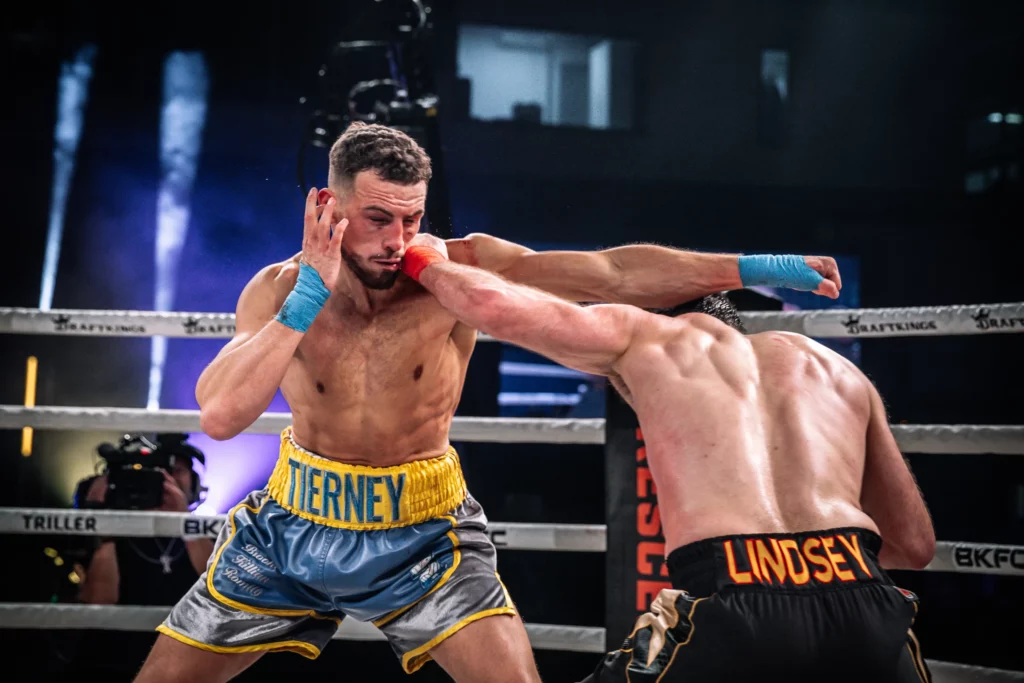 The Welterweight Division
Lindsey took over Connor's spot as the fifth ranked fighter in the welterweight division. When asked if he wanted a title shot next, he called out Luis "Baboon Palomino. "Let's go. Palomino. Let's do it. I'm a guy who loves fighting tough guys. Look, I'm a warrior. I want to fight real warriors. I don't want to fight any non-ranked opponents. I'll fight anyone 65 or 75 don't care. Title shot, though. You said it, Dave Feldman, don't. Come on. Don't do your boy dirty. You said title shot. Let's go"
Preparing for a Bare Knuckle Fight
Lindsey has a lot of experience in MMA and Bare Knuckle fighting. When asked what the biggest challenge is to prepare for a bare-knuckle fight, he said, "Man, there's just nothing like it. I've done, pro kickboxing MMA for years. I fought for the UFC, fought for Bellator. I'm the current unified, super lightweight champion. And man, there's nothing like bare knuckle. I think BKFC has done a really good job, though. I prefer watching BKFC. I don't really watch MMA anymore. It's so exciting and it's a pure combat sport. There's nothing like getting hit with a bare knuckle, I'll tell you that. It'll wake you up. So, you know, just to be honest with you, there's just nothing you can do to get ready ready for you. Just got to get in there and get it done."