Blake LaCaze clashes with Donald Sanchez at BKFC 48 on August 11th.
The fistic fireworks take place at Tingley Coliseum in Albuquerque, New Mexico. The broadcast airs both Fite TV as well as the Bare Knuckle TV app.
LaCaze spoke to Dylan Bowker of Bare Knuckle News before the bout. Excerpts from the chat are below.
Blake LaCaze
Your opponent Sanchez seems to have a more MMA-centric background while yours is more Boxing intensive. In a simplistic sort of layman's perspective kind of way, does this fight almost boil down to him trying to in-fight and you aiming to fight at range?
"This is going to be a clash of styles. You just spoke good on it, I do expect him to come in and work his clinch work and more of his grappling game on the inside. But he's fighting like a true boxer within me. All I know is keep a fighter on the outside, hit and not get hit. Stay away and just keep him on the end of my punches. So the contrast of styles of him trying to get in and negate that. Get in on my; out of jab and me trying to just keep him on the end of my jab, this is going to be a great interesting fight."
"I don't like to speak on who wins or loses because fighting is like court, you'll never know how that stuff is gonna turn out. This is a coin flip but I believe in myself. I'm showing up to fight. So I know what I'm capable of and I'm going to be there. We'll go from there after August the eleventh."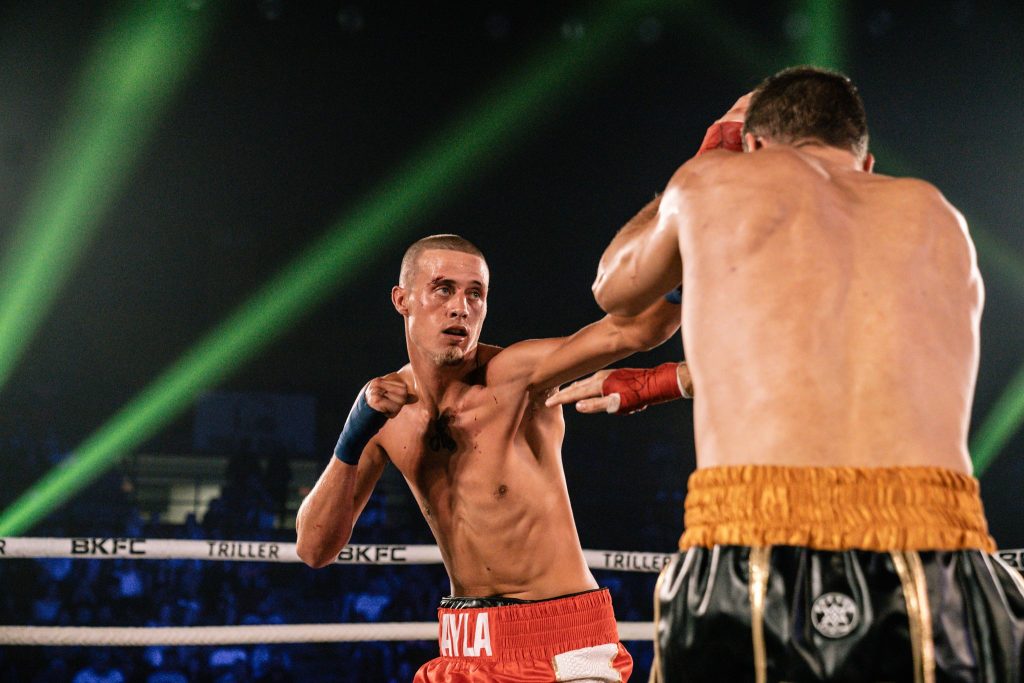 BKFC
I saw you talking about handing Donald Sanchez another Slaughterhouse fighter after Jeremy Smith had previously bested him. Have you reached out to Smith at all for any work or general insights because of his anecdotal experience versus Sanchez?
"To be honest, I haven't. Me and Jeremy (Smith) are signed both with Slaughterhouse but we haven't spoken. I don't know if I've talked to my manager or the person that worked Jeremy's corner that night for that fight. That's been that but nah, I haven't really asked for any insight because I'm a veteran. I'm a fighter, I know what I'm coming to do. I know what I'm stepping into. I don't think y'all will be surprised by anything because I'm training for everything. Anything he's ready to do, I'm ready to fight back, man."
BKFC 48
Your previous opponent Doug Coltrane moved to number three at middleweight after besting you. You don't seem that far off from the rankings hierarchy at 175 pounds. Can you give your thoughts on the broader state of the weight division presently?
"Absolutely, our middleweight division is poppin'. Dave Mundell is really representing as the champion right now. He'd come out with a shocking performance, took the belt from (Francesco) Ricchi. He came out with another shocking performance and defended his belt against (Mike) Richman. Everybody wants to put a bullseye on that man but that's a bad man right now. But everybody wants to fight the champion obviously. You spoke on Coltrane being number three."
"He was ranked four when we fought and I was ranked number seven. I think by no means me losing that fight on such a lucky shot should I drop down to number eighteen in the rankings from seven. But I don't hang my head on that at all. I'll be right back. I'm coming right back. Our division is very, very explosive. We've got lot of big-name people, we've got people coming over. 175 is exciting because it's fast and hard hitters. You never know what to expect in our division."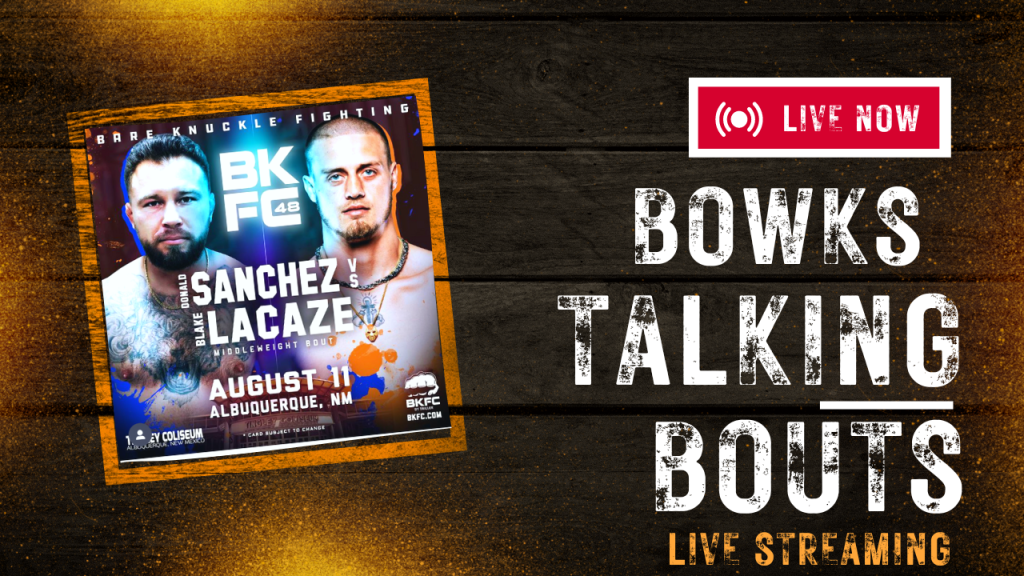 Blake LaCaze vs Donald Sanchez
You described your mindset heading into the last one as "shooting missiles and dropping bombs". Is that mentality even more compounded here as yourself and Sanchez both look to rebound into the win column?
"It can because that's every fight. You can (be) dropping missiles, dropping bombs. But where I'm at right now, Blake LaCaze is coming into this, I'm pissed off. I'm mad from my last fight and I've got a statement to make. I love this sport and I love BKFC. I want to show why I'm here."
"Want to show why I don't dodge none of these names, none of these people they've thrown at me. I'm coming in mad, I'm angry, and I've got a statement to make. That don't mean I'm coming in overthinking or I'm gonna do this or I'm gonna do that. But I'm mad and I have a statement to make. That's basically all I can say on that."